To recap quickly — Mini challenges Porsche to a race.. Porsche backs down.. Mini jabs them for not showing.. no response from Porsche.. Mini decides to go on with the race without Porsche.. and now Hyundai has issued a challenge to Mini to take Porsche's place on the track with their Genesis Coupe.
Mini has yet to respond to Hyundai's challenge, but without a doubt it won't be held on June 21st. Hyundai's race driver, Rhys Millen, is currently working on the Pike's Peak hill climb and it unavailable to make the original race date. So Hyundai has challenged Mini to a race in July at Road Atlanta.
All we have to say is.. someone race someone else! These challenges can't go on much longer, the sheer ridiculousness may just push these stunts over the top.
[AutoBlog]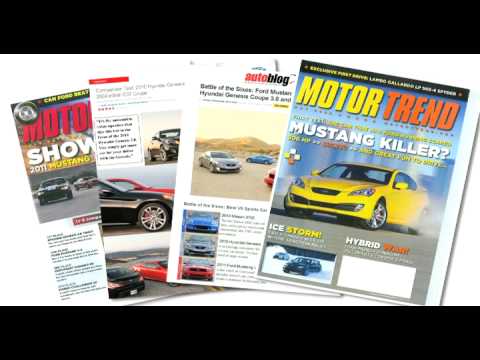 Comments:
comments